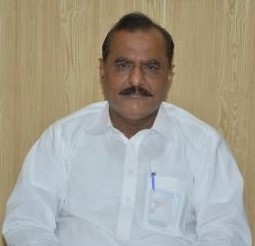 Govt Zamindar PG College is a Public Sector College in a 
Gujrat City
. 
Providing Low cost Education to the Students of Gujrat and its surroundings.
As an educational institution,
Govt. Zamindar Postgraduate College, Gujrat
stands lustrous, signalized and distinctly noticeable. For almost eight decades of glorious educational services, it deserves the words to be used for any exceptional benefactor. The dispensation of knowledge and enlightenment from its rooms is recognized by millions. In an age of the mushroom production of private colleges, equipped with the mesmerizing facilities, this college maintains its grace and dignity with a robust contribution. The civil society of
Gujrat city
and of its surrounding areas has always reposed its confidence in this institution by ceaselessly granting it the status of a messiah.
Address:
Bhimber Road ,GUJRAT.
Punjab, Pakistan.
Email:
zamindar.college@gmail.com
Telephone No:
053-9260400

053-3707408

053-3707410