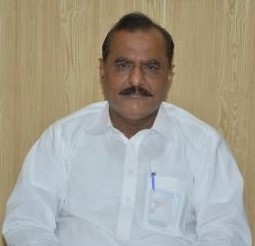 Govt Zamindar PG College is a Public Sector College in a 
Gujrat City
. 
Providing Low cost Education to the Students of Gujrat and its surroundings.
As an educational institution,
Govt. Zamindar Postgraduate College, Gujrat
stands lustrous, signalized and distinctly noticeable. For almost eight decades of glorious educational services, it deserves the words to be used for any exceptional benefactor. The dispensation of knowledge and enlightenment from its rooms is recognized by millions. In an age of the mushroom production of private colleges, equipped with the mesmerizing facilities, this college maintains its grace and dignity with a robust contribution. The civil society of
Gujrat city
and of its surrounding areas has always reposed its confidence in this institution by ceaselessly granting it the status of a messiah.
The highly distinguished position of
Govt. Zamindar Postgraduate College, Gujrat,
as an educational institution, calls for a meticulous supervision on the part of its Principal. I, therefore, intend to focus on a comprehensive plan for leading this institution to a real splendor. Restoring and maintaining the glory of this College is my foremost priority that I will pursue at every cost.
I invite the students to be a part of this historical institution and get into an absorbing world of knowledge and enlightenment. The parents too are requested to opt for this center of learning in order to make their children benefit from the distinguished atmosphere of this college. My teaching staff is recognized far and wide for knowledge and its productive communication. The students will certainly enjoy their academic interaction with an extraordinary faculty here. May Allah stand by us in our efforts for uplifting this college.